This post may have affiliate links. We earn a comission if you make a purchase at no additional cost to you.
What are the main signs that your cat is adjusting to its new home? In most cases, a cat adjusting to its new home will exhibit more positive body language and be more curious about its surroundings, including having a larger appetite. It will purr happily instead of crying or meowing constantly. It will also become more independent instead of being clingy or attention-seeking.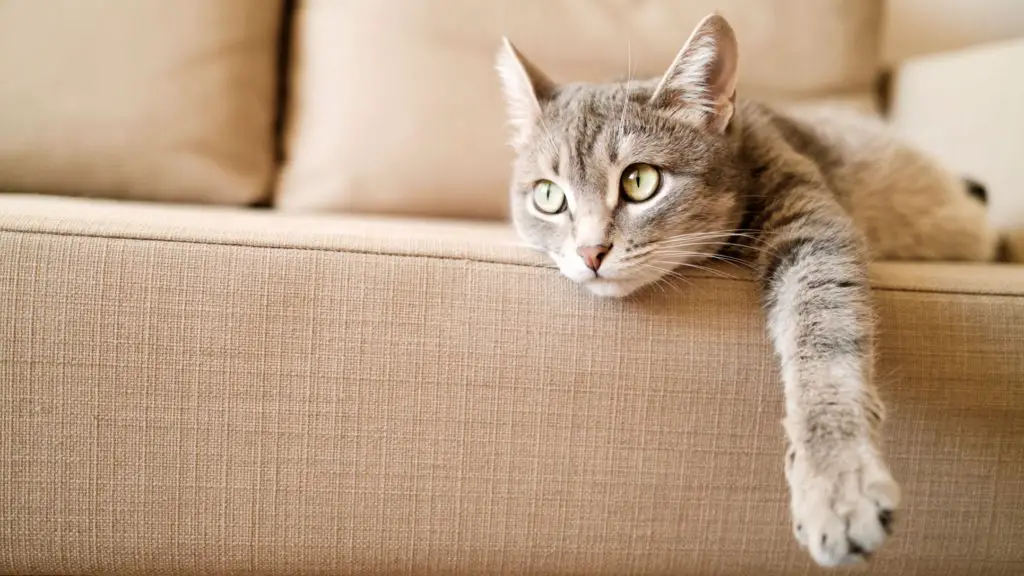 Many cat owners do not realize that their cats need plenty of time to adjust to their new surroundings. It is no wonder, exhibit a lot of signs of stress after relocating to a new home. Cats are territorial creatures, and they hate being uprooted from their surroundings. Like humans, cats want a comfortable and reliable environment to feel safe and secure.
Of course, it is entirely possible to ensure that your cat does adjust to its new home with time. I have already covered the important topic of 'How long does it take for a cat to adjust to its new home?'.
Signs Your Cat Is Adjusting to Its New Home (The Long Answer)
Here are some signs that a cat likes its new home or rescued/adopted/re-homed cat is fond of its new dwellings:
Exhibit Positive Body Language Behaviors
These positive body languages signs are:
More grooming behaviors
Tail upright or relaxed instead of curled up around its body
Sleepy or slow eye movements
Start exposing more vulnerable parts of their body such as their belly (but no belly rubs yet!)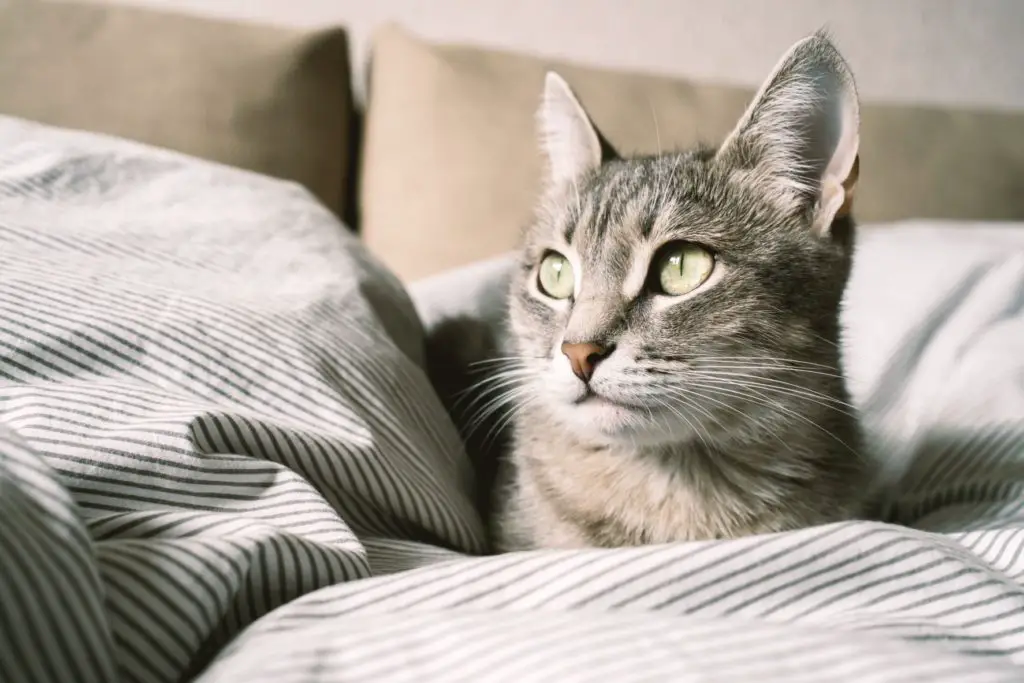 Cats convey a lot through their body language. A relocation can make a cat uncomfortable and timid as it is unsure about its new environment. This can be easily seen through its body language. A sad cat will have decreased activity and may hide or sleep more. It won't be its usual bubbly and cheerful self, at least initially.
However, most cats are able to completely adjust to their new home within 3-5 days of re-homing – as long as you do things right. It is best to restrict your cat to one room, which will help it get familiar with the surroundings. Once your cat adjusts, it will bounce back to its original state.
Start to Rub and Deposit Their Scent
Cats are naturally comforted by the scent of themselves. For cats, being familiar with their environment means that the environment has to smell like them. Studies have shown that cats have a strong olfactory sense that gives them a sense of spatial awareness.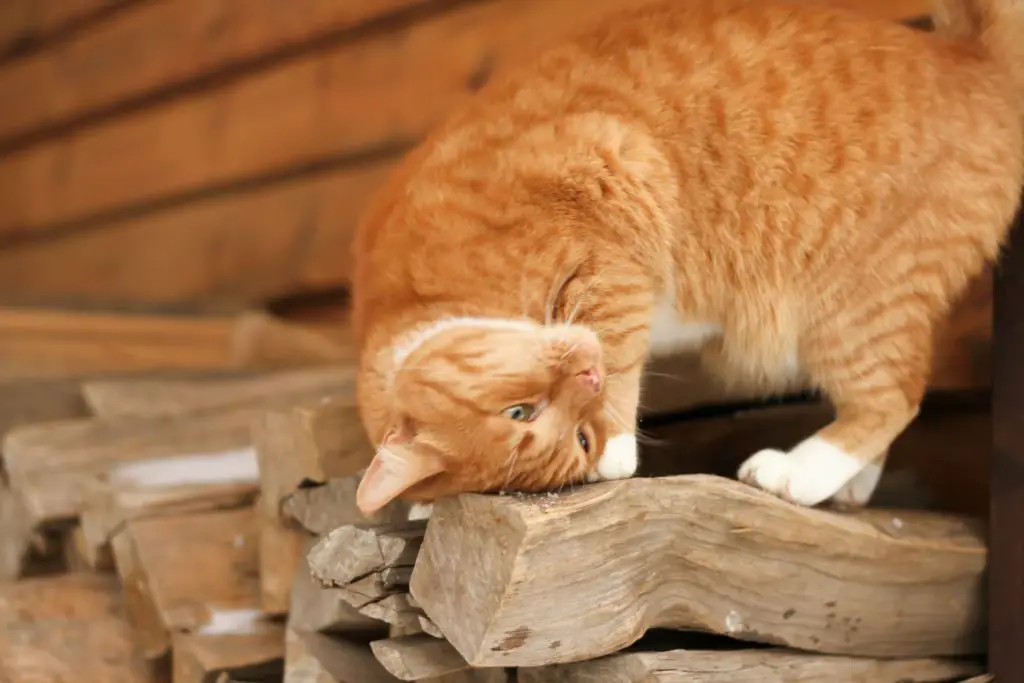 If you see your cat start to rub on vertical surfaces or roll back and forth on the carpet or rug, then it's likely that they're depositing their scent to get more familiar with their environment. Items around the home that contains your cat's scent create their 'cat space,' and such, cats prefer furniture, toys, and other things that smell like them!
More Curious About Its Surroundings
If a cat that cowers and hides is clearly uncomfortable about the relocation. Conversely, if a cat is curiously examining its surroundings, it is alert, happy, and clearly interested in its new home.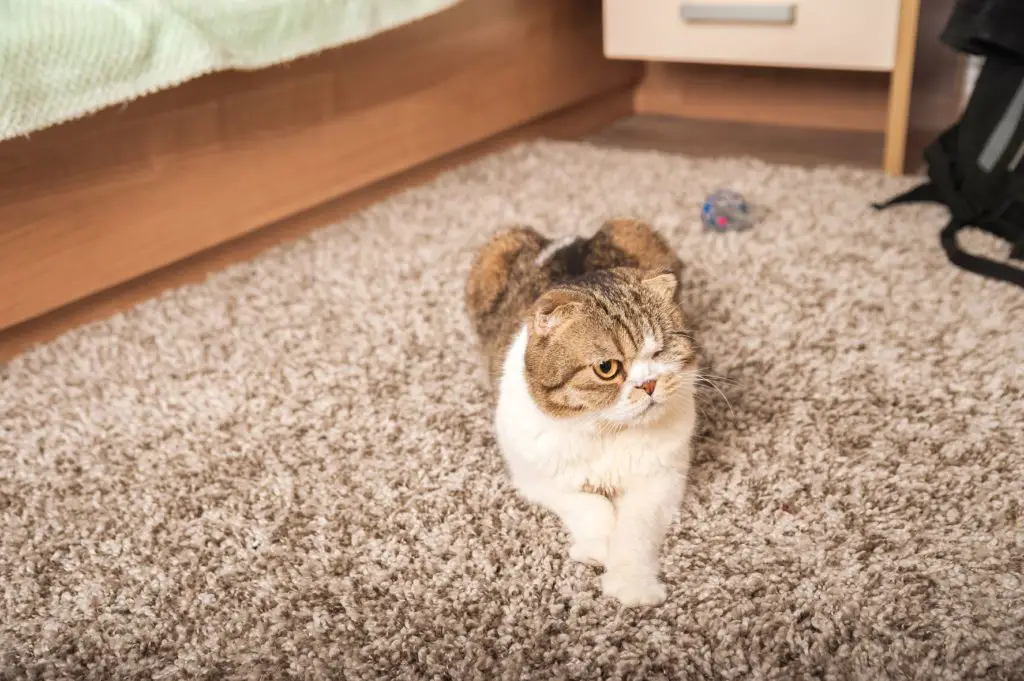 Remember: cats are naturally curious. Sure, some may be more cautious than others, but a well-adjusted cat will show curiosity as one of its personality traits. It will start to wander out of its comfort zone and explore other zones, and it might even sprawl around out in the open with its belly exposed!
This is a clear sign that your cat is getting confident and comfortable in the new place.
Less Frequent Vocalizations
Cats that are depressed may frequently meow in their new home, and they miss their familiar surroundings and the comforts of their old home.
The new home might trigger anxiety in the cat, as a result of which it might constantly cry or meow. Of course, most cats will meow on their first night in the new house, but the calling should ease out over the next few days.
A cat that has fully adjusted to its new home will not cry or meow. If it does meow, it will be the right kind of occasional meow for treats or attention from its owner.
More Frequent Use of the Litter Box
Cats that haven't adjusted to their new home are more likely to display litter box avoidance behavior, and thus, they might urinate or defecate outside the box.
On the other hand, a well-adjusted cat will use its litter box happily. It is important to place the pet's litter box in the room to which you have confined it and make sure the litter box is not too close to its food and water bowls.
Additionally, litter box placement plays a large part in how well your cat might adjust to its surroundings. The litter contains a lot of your cat's scent, and there are two anal glands on each side of a cat's rectum to mark the stool that passes through. Thus, placing litter boxes in key high-traffic areas of the home can significantly speed up the adjustment time for your cat to get acquainted with the new home.
Larger Apetite & More Playful
Cats that are uprooted from their familiar territories are known to get aggressive or fearful. Which usually means they aren't focused on eating or drinking. However, if you see your cat start to search or has an interest in food – that means that it's starting to become more comfortable.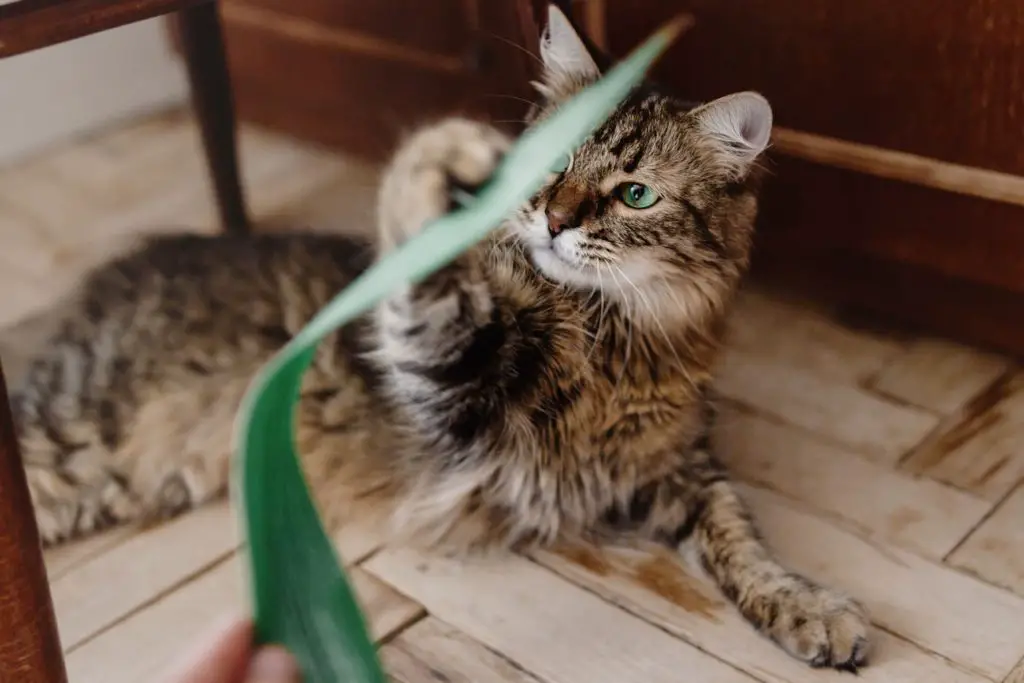 Therefore, always have a variety of different cat food available to start coaxing to be more comfortable with you and your new home as cats are inherently neophilic (enjoy variety in foods). Soon after their bellies are full, their usual course of action is to explore and find something to play with!
Conclusion: Signs Your Cat Is Adjusting to Its New Home
Several signs indicate your cat likes its new home. It will be cheerful, playful, and curious, and it will also use its litter box regularly and eat and sleep normally.
Give your cat plenty of love, attention, and affection in the new place but don't be too overbearing on your cat or kitten. Give them their own time to adjust and, instead, put your attention on creating an environment for your cat to exhibit all types of behaviors. This will help it adjust a lot more easily to its new home. With time, your cat will bounce back.
Of course, it still shows signs of depression such as appetite changes, hiding, or litter box issues, or it keeps getting aggressive, then please see a vet right away.