This post may have affiliate links. We earn a comission if you make a purchase at no additional cost to you.
Catify this, catify that, catify everything. We hear this word every day around in the cat world and it's quite daunting to think about. Is it even necessary to catify your home and deck it out in cat shelves and walkways?
Catification, on the outside, seems to be a large investment of time, effort, and expensive undertaking that only crazy cat people will want to do!
Luckily, there are ways we can catify without putting a dent in our wallets and using some creative but effective methods such as furniture layout optimization, suction cup catification, catification using racks/bookcases, and even door catification.
The key is to use a variety of these catification methods to bring a well-rounded and engaging environment for our cats!
What Is Catification?
Catify or catifcation is a word coined by the original cat daddy himself Jackson Galaxy. Nowadays, it's pretty synonymous with creating or making adjustments to a living space to accommodate both our cat's needs (which can really help with stressful situations and new environments) and our needs.
And what are these needs? Spaces that might include places to perch, play, eat, hide, climb or sleep – much like a cat would find in the outdoors (except a lot safer!).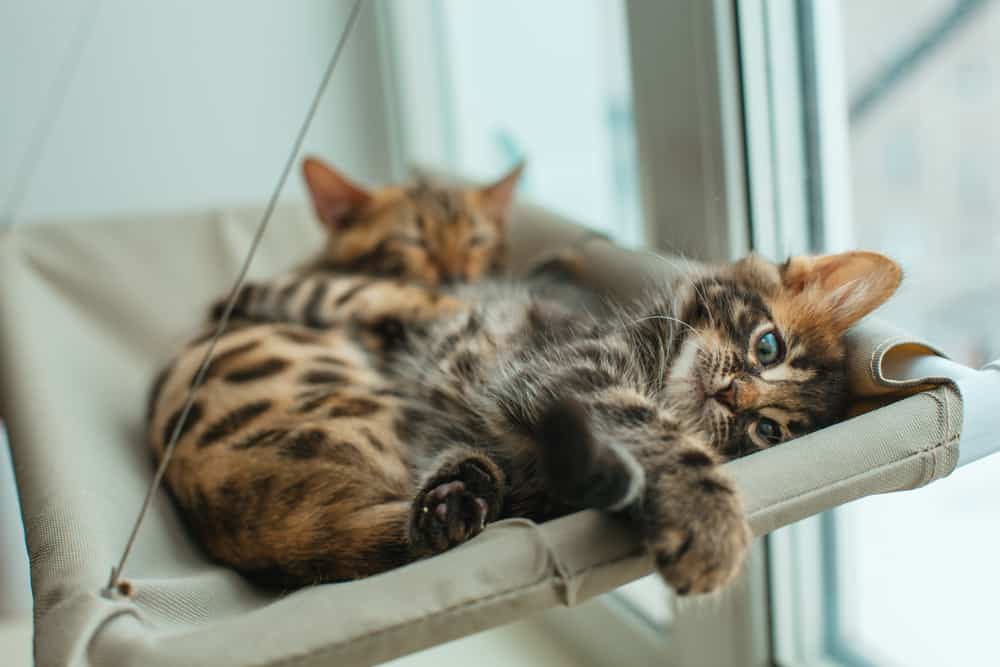 The benefits of doing this are vast but some of the main points are:
Better cat to cat relationships – the more territories cats have to claim, the fewer conflicts that might arise between cat to cat relationships
More places to escape to and observe what's happening – during noisy or intense situations, cats can escape to these special places to release stress or get away from something that might be bothering them. It's also a great tool to get our cats off human surfaces such as the desk or computer table.
Confidence in their environment – a confident cat is a cat that has fewer behavioral issues (i.e. litterbox problems, destructive habits, aggression, general unfriendliness)
Safer for everybody – catifying frees up floor space and as a result, it lowers the risk of any injuries, tripping, and accidental stepping on of any cats!
More space for humans to do human things! – cats not being on the floors means that you can have your floor space back and walk around! Or sit down! Or whatever you guys do on the floor.
Play variety – cats don't only want to get to high places but they also want to climb, hide, and perch. Catification allows them to do all of these things.
Catifcation Ideas Without Breaking the Bank
Budget can mean different things to different people. I'll be going from the least expensive solution (free!) to some small but effective purchases.
It's also important to mention that these tips won't damage any walls or furniture for those renting or just want to keep the walls clean.
Catification Using Existing Human Furniture (Free!)
Scan your room for items and objects that you can move around that can provide a sense of vertical progression for your cats.

*vertical progression: a path or progression of elevated surfaces for cats to reach highest perching areas of the room
I love being efficient. In a small living area, having more than one function to an item or furniture piece is quite crucial to a butler's productivity.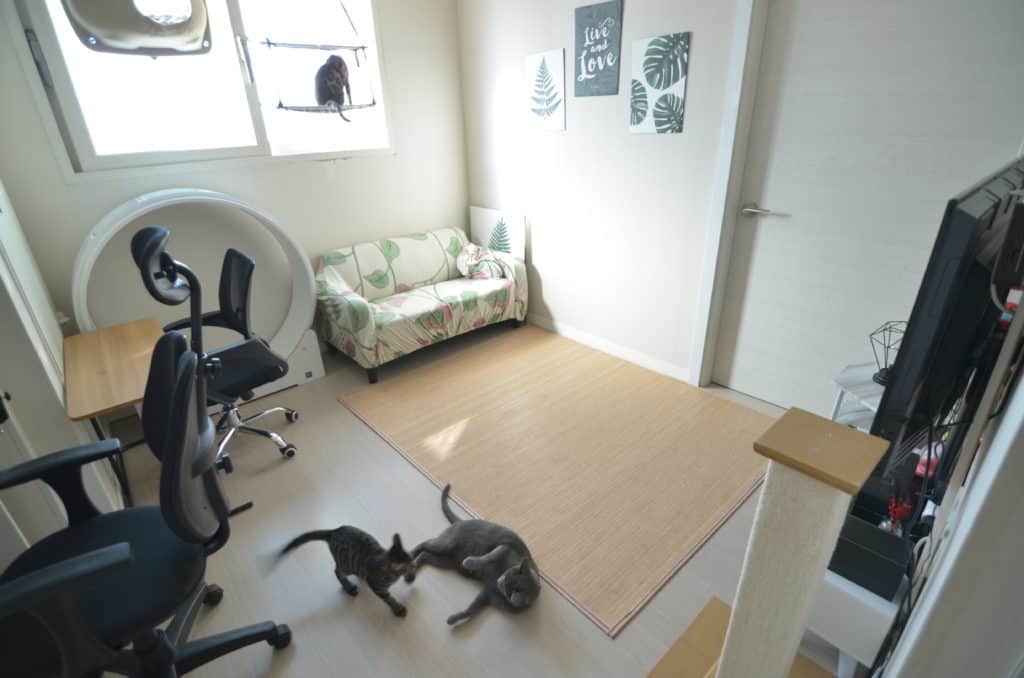 Having your furniture have functions and use for both humans and cats is the epitome of multifunctional and efficient.,
If you have a lot of moveable furniture around (chairs, stools, bookcases) they can easily be used as part of your catification process. Even the couch can be used as a place for the cats to access different areas of the room.
The first thing to look for and decide is: what the highest point of the room you want your cats to access. For some homes, it might be the bookcase or shelf, or window perch.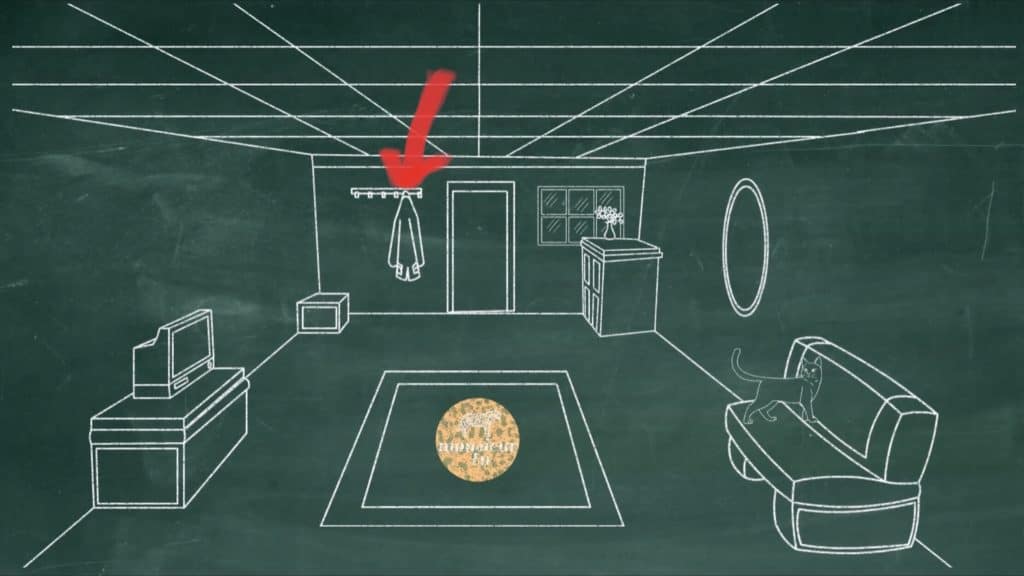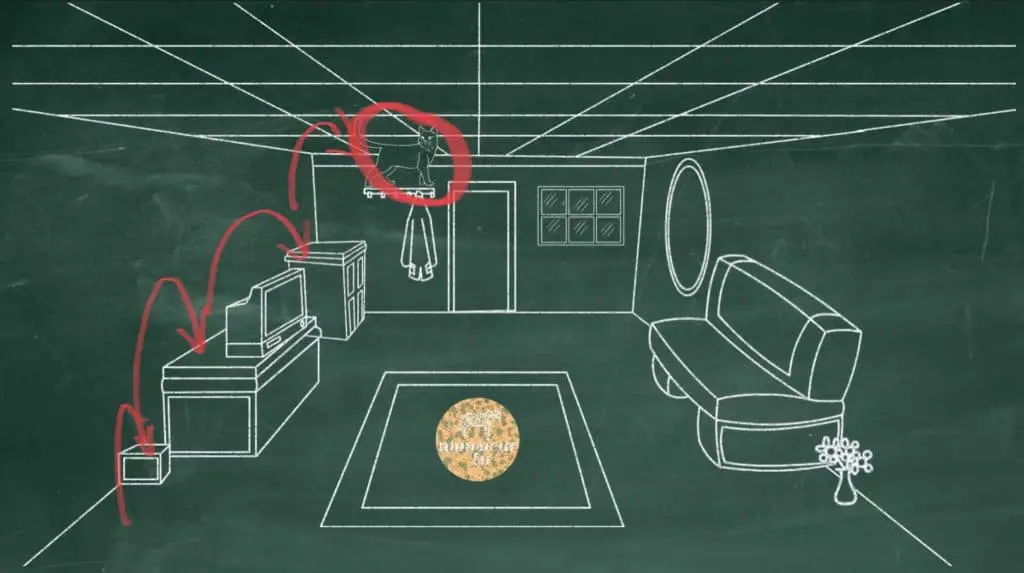 When you've decided that, imagine how the cat is going to get there with the furniture that you have around the room.
Fill in the gaps and presto! Catification! Without spending a dime.
The only con to this is if your furniture is quite heavy and troublesome to move around. In which case, you can take a look below for some other ideas that aren't so heavy!
Catification Using Suction Cup Ledges and Perches ($10-$50)
I absolutely love suction cup cat products. They are super fun to work with (provided you have the glossy/smooth surfaces to hold them up).
So as an aside, catification using suction cups requires:
windows or glossy surfaces
put in a spot that is easily accessible
Suction cup perches and other stuff aren't too expensive but they do add up because in general, you'll want more than one.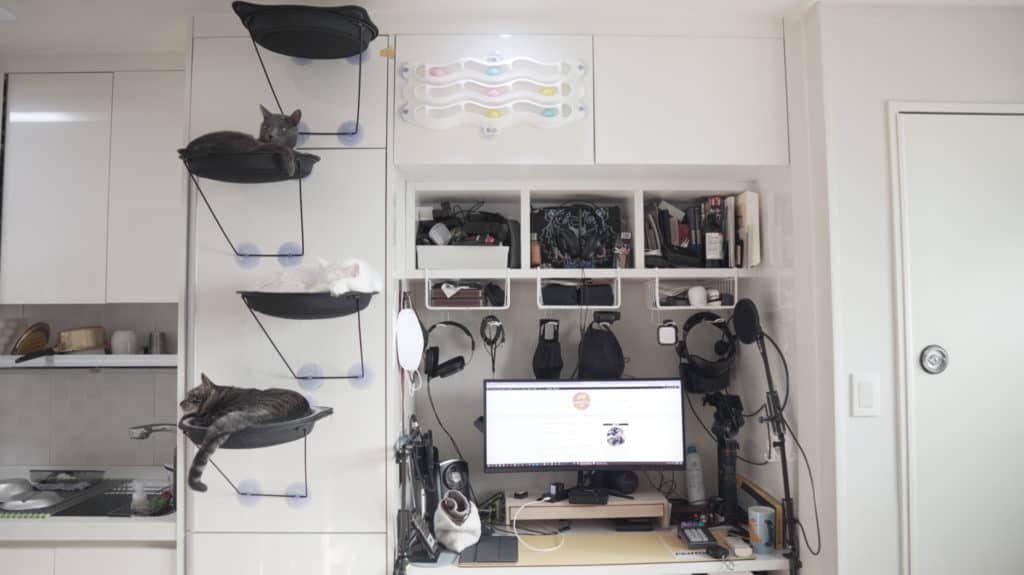 I'd recommend choosing a variety of different suction cup perches and hammocks to provide your cats with some different spaces. Open hammocks, closed caves, sturdy platforms, and cute lounges – it's all available and really fun to play around with!
Again, think about the progression from the bottom to the highest point of the suction cup ledges.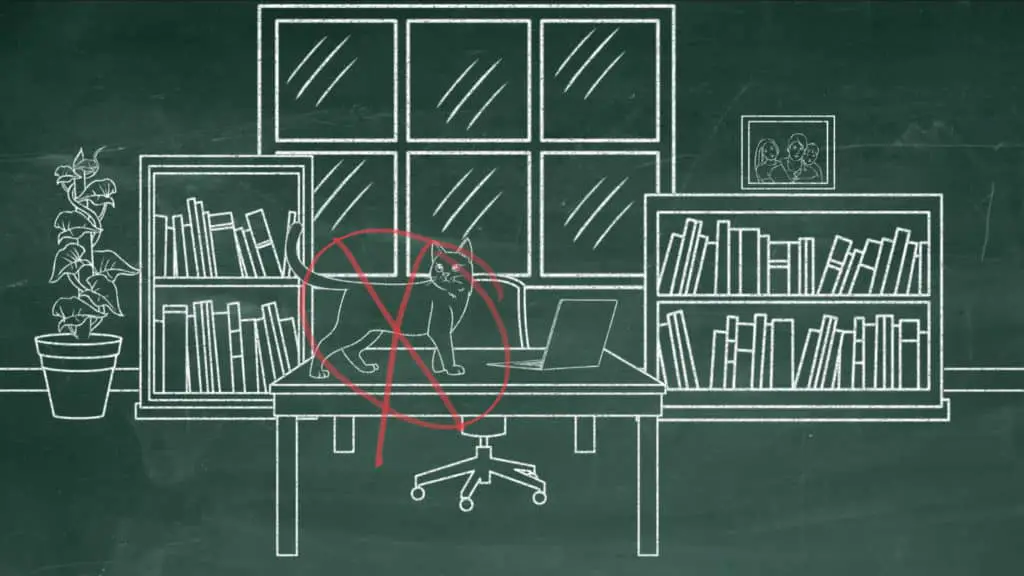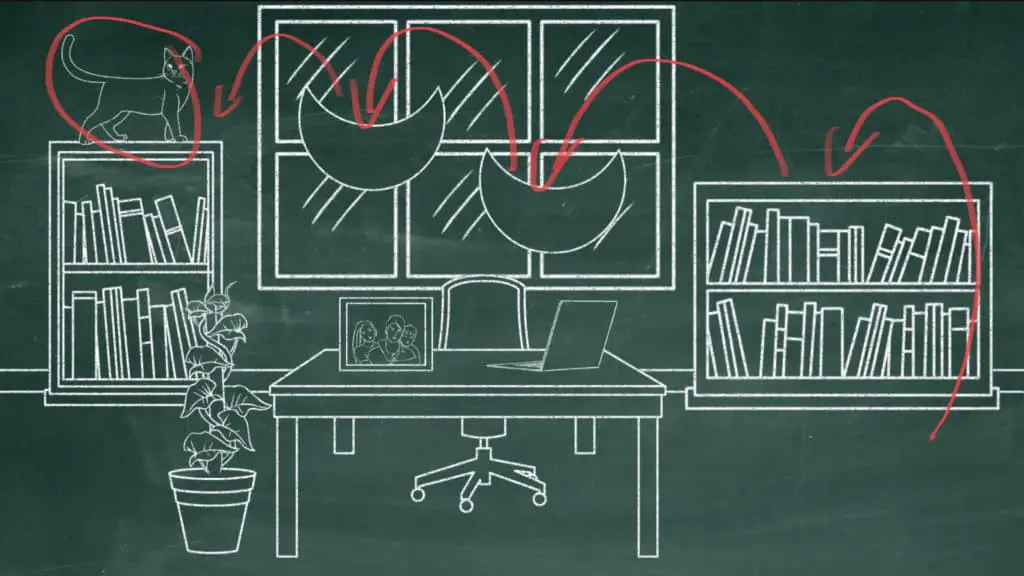 Here's a quick tip: think about how the cats are going to move from platform to platform. Don't stack them on top of each other or else it might be difficult to get up. Create a laddered layout! It's fun to watch your cats navigate the suction cup ledges!
This curve design gives your cat a cozy resting spot and also doubles as a scratching spot! Gives your cats a chance to escape noisy situations and refills are readily available for the scratching surface.

Check Price!

We earn a commission if you click this link and make a purchase at no additional cost to you.

Amazingly great for multi-cat homes. My cats use it daily and it's very well made. If you have a large enough area to mount this - It's a great tool for creating more elevated spaces. It's also very simple to set up and clean.

Check Price!

We earn a commission if you click this link and make a purchase at no additional cost to you.

Easy to mount and almost never pops off. This is the staple in my apartment for easy catification. Put it on any glossy surface and it can create a highway for your cats without drilling or damaging walls!

Check Price!

We earn a commission if you click this link and make a purchase at no additional cost to you.

08/28/2023 07:50 am GMT
Catifcation Using Racks/Bookcases ($50-$100)
It's almost a guarantee that one of these items will be in your home. So it might even be free!
Bookcases might need a bit more work or modifications but it's still quite an effective piece of furniture for catification.
My favorite is the rack. There are no modifications that need to be done. Just put stuff on it and it's automatically a nice cat resting or play area!
Racks are often full of mounting spaces and that means, cat parents can mount almost anything to the rack. This means that we can place cat beds, hammocks, scratching pads, and basically, anything else that is able to fit on the rack.
Racks also have a lot of places that you can hook something to. I like to change things up from time to time and hook on a feather or a ball or something the cats can bat around while they're lounging on the rack.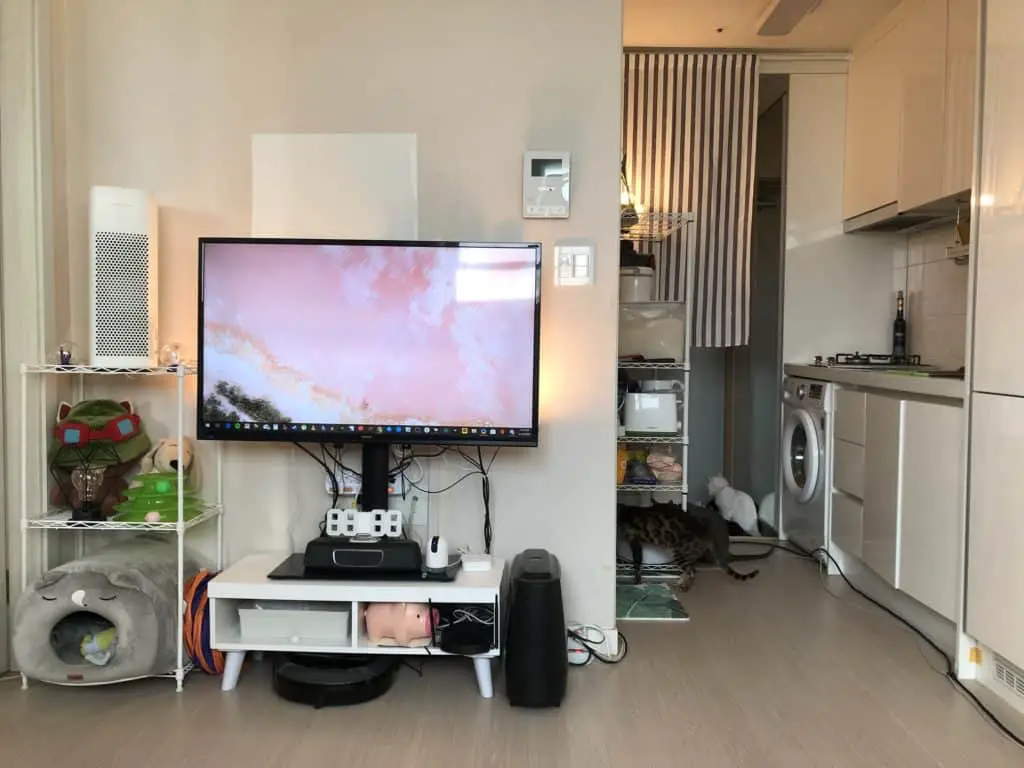 Door Catification ($60-$200)
Door catification is something that a lot of my friends and clients have tried and it works very well for them. It's sometimes a bit of a pain to set up but once it's up – the cats love it and it lasts for years.
For the most part, they're stable, large, and the door area is usually an unused spot in a lot of people's homes. The only downside is that it can be a bit bulky. It also might be noisy if the cats are playing around it because doors tend to have a hollow boomy sound if anything bangs onto it.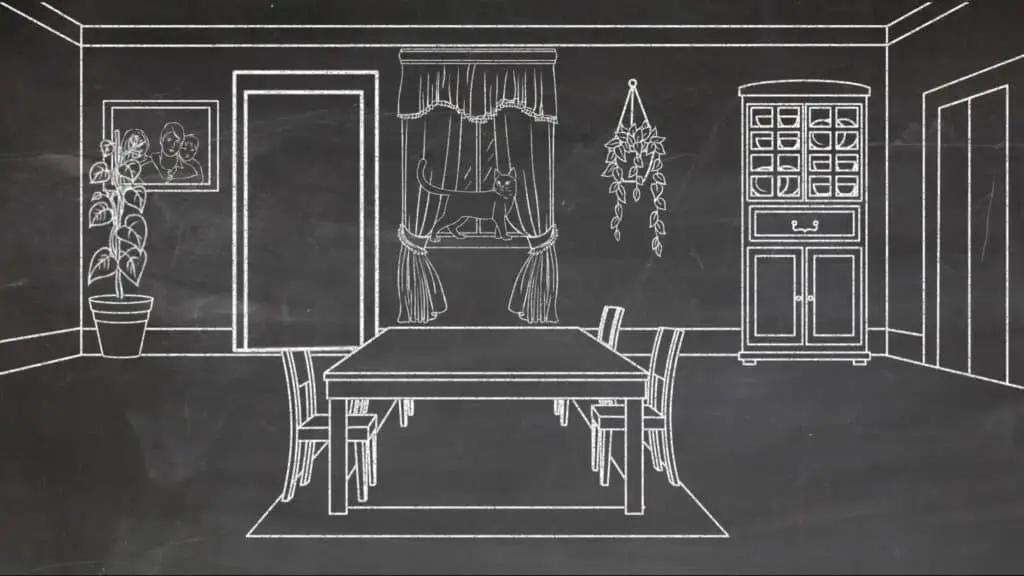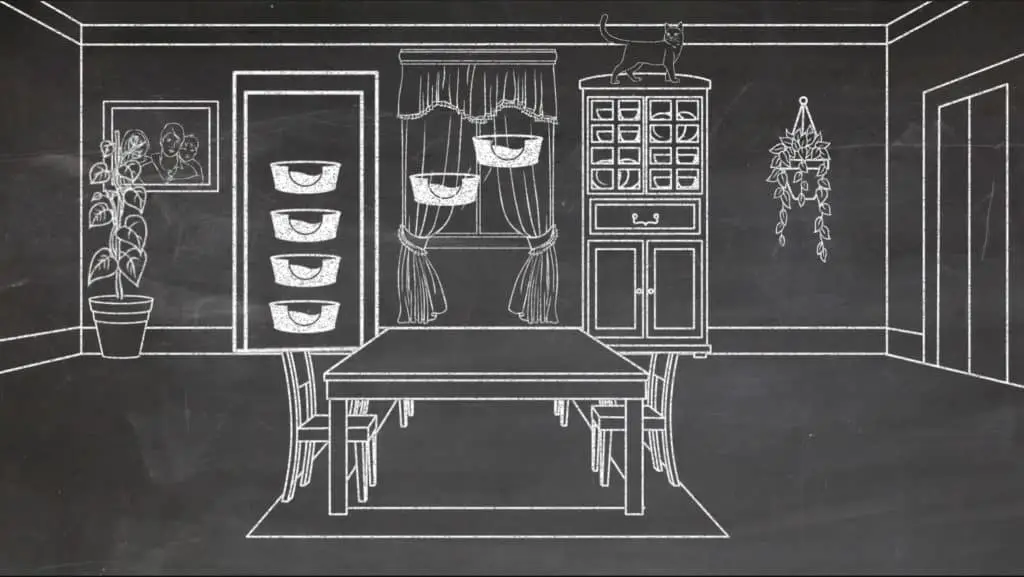 In small apartments, these types of items are a good idea to put on the bathroom door. As it's usually in a pretty congested space, getting the cats off the ground in this area is highly preferable!
The SmartCat Cat Climber gives pet parents a space-saving product that satisfies all of the furriest family member's needs. It hangs on any door in the home and gives cats four platforms to climb or take a nap on as well as natural sisal post cats love to scratch.

Check Price!

We earn a commission if you click this link and make a purchase at no additional cost to you.

The Hangin Feline Funhouse has three kitty pleasing levels, two mesh windows, two open windows. The simple bracket design tightens from the bottom making this Hangin' Feline Funhouse stable enough for any cat looking for some fun. If the cat condo is too big or you have only one or two cats - this is a great option as well!

Check Price!

We earn a commission if you click this link and make a purchase at no additional cost to you.

Super simple design and sturdy enough to handle any roughhousing. The cat condo is amazing with multi-cat homes and provides your cats with multiple rooms to play, hide, and sleep.

Check Price!

We earn a commission if you click this link and make a purchase at no additional cost to you.
Other Ways to Catify and Improve Our Cat's Environment
Combine The Methods Above
Based on your budget you can even combine two, three, or all of them – pick the ones that fit best with your home environment.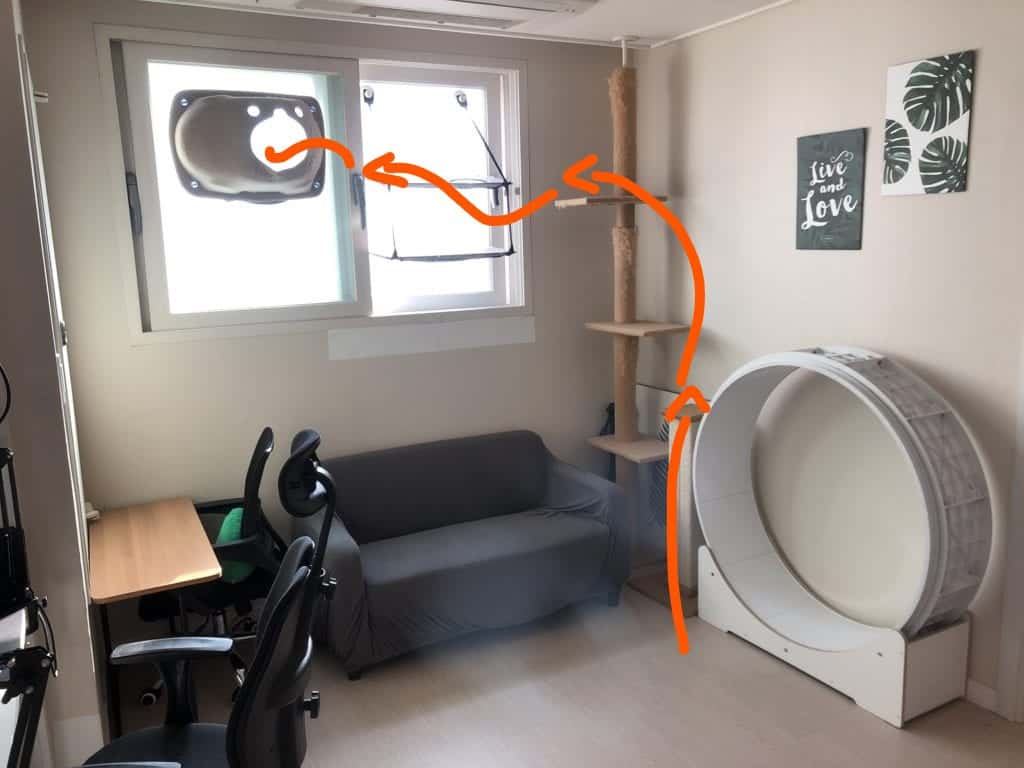 Now there's no hard and fast rule to catify and sometimes the best way is to combine all of the above. As long as it works and the cats use it, it doesn't matter how we go about it.
In my small apartment, I use a combination of all of these things and it doesn't feel like I'm living in a small apartment at all. The cats are happy and that makes me a happy owner.
Hanging Cat Lounges
There are a lot of hangable items too that can be a lot of fun for cats that like to climb, play, or chill. While they don't provide any storage space, they do allow a lot of enrichment for cats – especially kittens! Kittens love to swing and play with each other on these macrame cat lounges!
They can hook onto any place that can handle the weight of your cat. Stick-on, door, and other types of hangers all work with them! Additionally, because it's hanging, you don't have to worry about it taking up precious floor space.